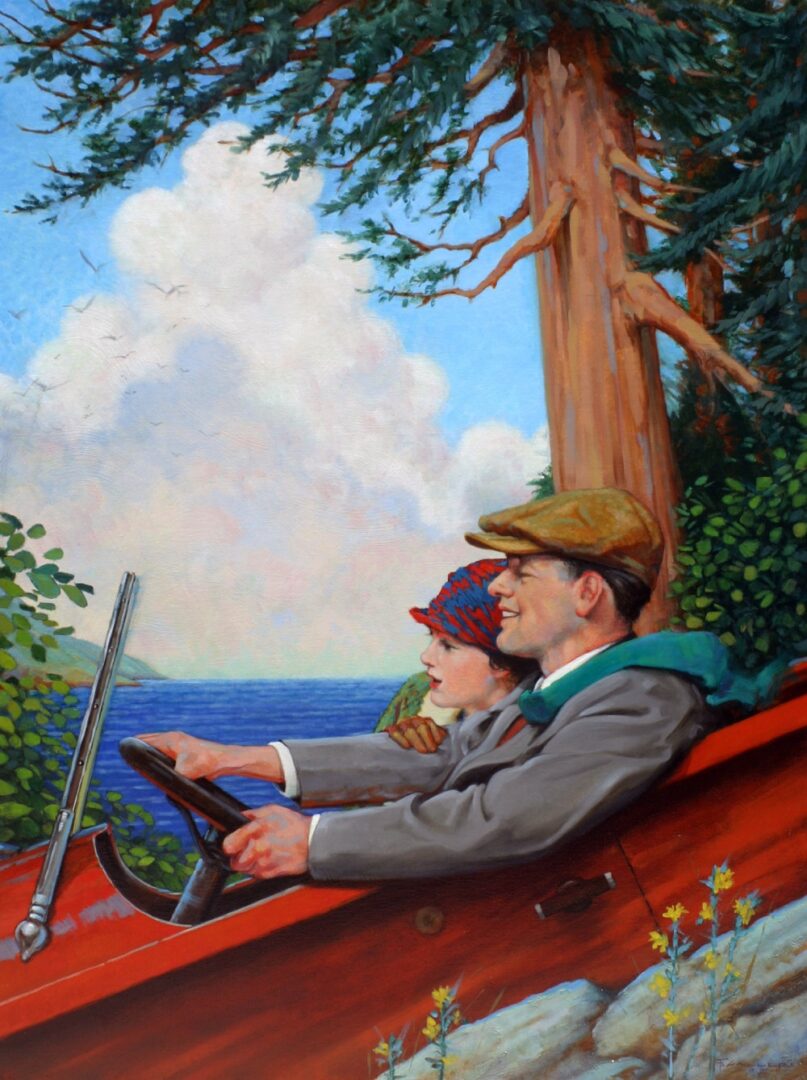 Fred Calleri was born in Maryland and has slowly moved westward towards his current home in Santa Barbara, California. On his way, he earned an Illustration and Graphic Design degree from the Maryland Institute College of Art in 1993 and settled for some time in the mountains of Flagstaff, Arizona. Calleri has been interested in art throughout his life and, since childhood, has been a gifted draftsman, which has transferred into his talent as an oil painter.
Calleri's early influences were primarily the great American Illustrators such as N.C. Wyeth, Norman Rockwell, and J.C. Leyendecker, as well as Renaissance painters and the Masters of the early 20th century. He looks to those Masters: Vermeer, Sorolla, Zorn, and aims in his paintings for an emotional reaction from the viewer. Calleri uses the Master's palette (and mood) to recreate classic, nostalgic, and romantic images in a wide variety of subject matter. Using vintage reference photos, live models, and imagination, there is no limit to Calleri's creativity.
While exploring the figure and representational painting in general, Calleri found that by adding a slight distortion, he was free to let the image take him where it wanted to go. It is through this distortion that Calleri injects his images with a mysterious and intriguing quality. Viewers and collectors can't help but smile at his cast of characters.
In this new body of work, Calleri has begun the evolution towards a smoother balance of the representational alongside his quirky distortion. This invites the viewer into a deeper narrative with the work. The historical nature of the paintings hearkens back to a simpler time. For Calleri, every painting is a lesson learned, as he sets an intention related to mood, palette, light, or expression for each piece. The results are unmistakably Calleri.
Calleri's illustrations are often seen in magazines and publications throughout the Southwest, and his work has been featured as an artist with which to "Start your Collection" in Southwest Art Magazine. His work has also been featured in International Artist, American Art Collector, Western Art Collector, Santa Fe Magazine, and Mountain Living Magazine. He is an associate member of the California Artists Society and is represented by six galleries throughout the United States.